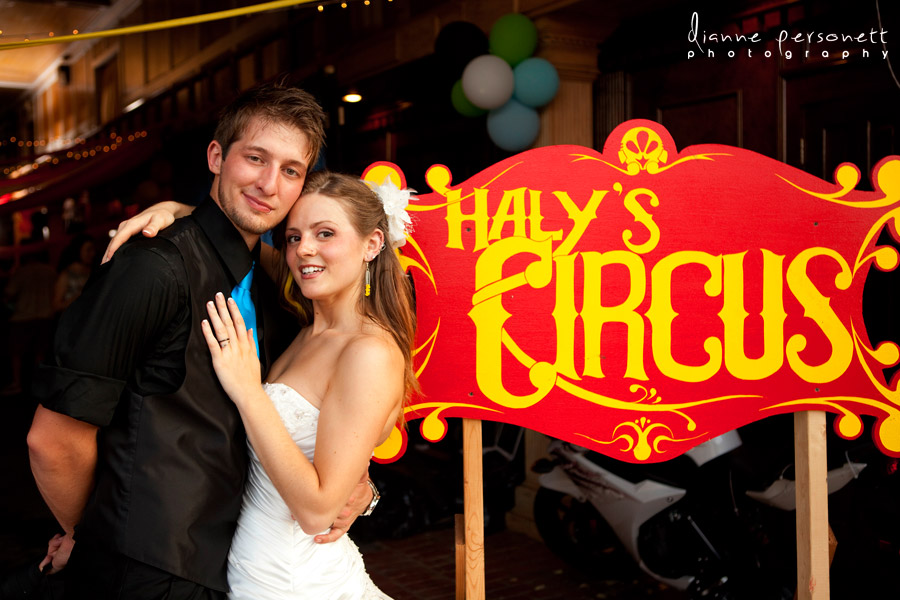 Scoggins Farms wedding, Charlotte | Laura and Seth are both huge fans of super heroes, particularly DC Comics. Laura's absolute favorite is Batman, and in high school her friends started giving her Batman themed gifts including a Batman signal belt buckle that she wore just about every day and it got to the point that if people in high school didn't know her name they would just call her Batgirl. Seth was a huge comic book fan and associated himself mostly with the character Nightwing. The characters are sort of fictional role models to the two of them, about how ordinary people can do extraordinary things to help people.
From the bouquets, which were hand-made from comic book pages, to the boutenneires and the cake, Laura and Seth wanted to continue this theme throughout their wedding. Cotton candy, horse-back rides, carriage rides, frozen yoghurt, turkey legs, a pool table and photo booth station all ensured that their guests had a fun and relaxed time at their carnival themed reception.
Check out their awesome Batgirl & Nightwing engagement session as well as Laura's amazing city and parking deck bridal session. We have had a blast with the two of them. They have been so great to work with, and we have loved taking their photos, and getting a glimpse into their lives, and love for each other. I can just tell that they are going to be SO happy together!